I was recently invited to help judge the IPF (Irish Photographic Federation) National Shield competition. Only photographers competing at intermediate level are eligible to be represented in this annual competition.
The event took place in Cork City, and featured entries from 25 photo clubs and societies from across the country, and also had the added bonus of some great photographic speakers Paul Reidy and Eimhear Collins to keep the visitors entertained while the judging process and setup took place.
Each entry consisted of 8 monochrome and 8 colour prints, making 2 panels of work, limited to one print per photographer. Each print received an individual mark from each of the three judges, and these were totalled by the judging team to obtain each prints final mark. Although entrants were limited to being of intermediate standard, we saw many prints that were of international exhibition standard.
The event was extremely well attended, and a real credit to the organisational skills national co-ordinator Joe Doyle, Niamh Whitty, Bill Power, Tony Murray and Ita Martin and all of the IPF. There were individual awards made, as well as club awards, and although competitive by nature, it was an extremely friendly and enjoyable event.
Although the judging was carried out behind closed doors, each of the judges, Linda Wevill, Jane Lines and I, gave a short commentary to the audience towards the end of the day, making some comments on the panel, and on or two the individual images. This was followed by the awards ceremony, which to my surprise included an award made to each of the three judges from the IPF President Michael O'Sullivan.
Overall winners of the competition were Dundalk Photographic Society, winning the colour print panel competition, and coming joint second in the monochrome print competition. A very strong entry and worthy winner.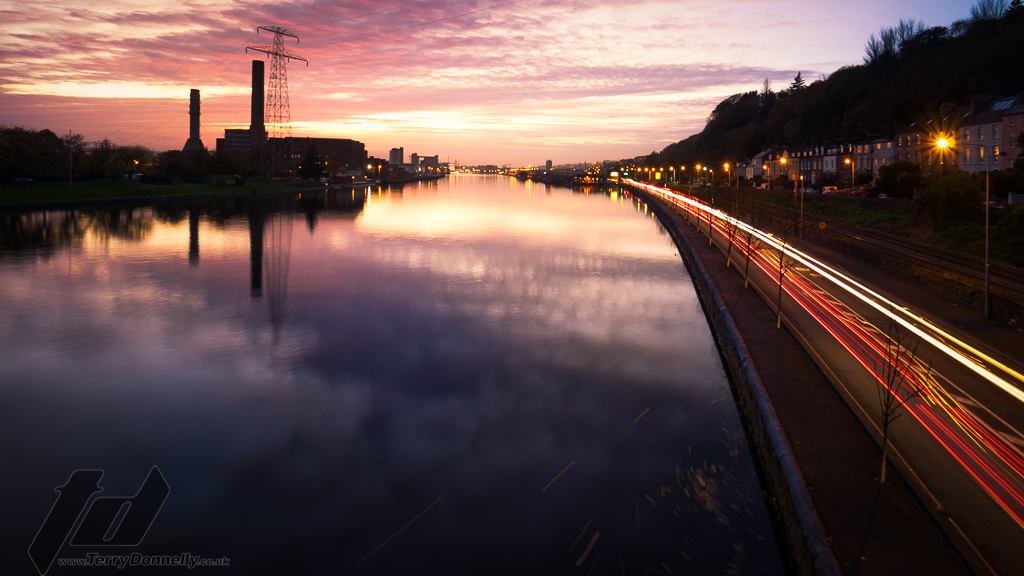 A special thank you to my friend Paul Reidy who took me for a whistle stop tour around Cork City and the surrounding areas to enable me to take a few pictures of my own.